INTERNATIONAL CONFERENCE ON
FORMAL ONTOLOGY IN INFORMATION SYSTEMS

FOIS'98

In conjunction with
the 6th International Conference on Principles of
Knowledge Representation and Reasoning
(KR'98)


TRENTO, ITALY, JUNE 6-8, 1998


Under the auspices of the Project
ONTOINT
(Ontological Tools for Heterogeneous Knowledge Organization and Integration)
funded by the Italian National Research Council
---
Advertising (click for more info):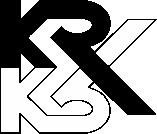 ---
---
Research on ontology is becoming increasingly widespread in the computer science community. Its importance has been recognized in fields as diverse as qualitative modelling of physical systems, natural language processing, knowledge engineering, information integration, database design, geographic information science, and intelligent information access. Insights in this field have potential impacts on the whole area of information systems. In order to provide a solid general foundation for this work, it is therefore important to focus on the common scientific principles and open problems arising from current tools, methodologies, and applications of ontology. The purpose of this conference is to take a first step in this direction.
The conference will have a strongly interdisciplinary character. Expected participants include computer science practitioners as well as linguists, logicians, and philosophers. Although the primary focus of the conference is on theoretical issues, methodological proposals as well as concrete applications from a well-founded theoretical perspective will be discussed.
---
TOPICS
Problem areas that will be addressed at the conference include:
THEORETICAL ISSUES
Foundations: parthood, constitution, identity, integrity, dependence, causality
Kinds of entity: particulars vs. universals, continuants vs. occurrents, abstracta vs. concreta, attributes, relations, qualities, quantities, tropes or moments, states, situations, environments
Matter, space, time, motion, change
Natural kinds, organisms, artifacts
The ontology of social reality: legal and administrative entities, artistic expressions
The ontology of information and information processing: representations, signs, software products, virtual reality, cyberspace
Top-level ontological taxonomies: new proposals or critical analyses of existing ones
Cognitive foundations of ontological distinctions
Kinds of ontology: top-level ontologies, domain ontologies, task ontologies, application ontologies
Ontological commitment
APPLICATION AREAS
Knowledge organization, integration and standardization
Intelligent information access
Information systems design
Knowledge engineering
Conceptual modelling
Qualitative modelling
Lexical semantics
Terminology integration
Product knowledge integration
Geographic information systems
Legal information systems
TOOLS AND METHODOLOGIES
Ontological and linguistic instruments for conceptual analysis
Methodologies for ontology development, maintenance, and integration
---
PROCEEDINGS
The proceedings will be published in the IOS-Press (Amsterdam) bookseries "Frontiers in Artificial Intelligence and Applcations" and it will distributed to registered participants. A limited amount of extra-copies will be available at the KR'98 conference desk at a special reduced price. People registering to KR'98 or coordinated events can order the proceedings by checking the appropriate box in the KR'98 registration form. People who are not going to attend any of the KR'98 events can order such extra-copies by contacting the organizers at fois98@irst.itc.it.
---
SPONSORSHIPS
The conference is sponsored by the project ONTOINT (Ontological Tools for Heterogeneous Knowledge Organization and Integration), funded by the Italian National Research Council (CNR), and the following CNR institutes: Institute for Systems Theory and Biomedical Engineering (LADSEB-CNR), Institute of Psychology (IP-CNR), Institute for Biomedical Technologies (ITBM-CNR). Further Sponsors are the Italian Association for Artficial Intelligence (AI*IA) and the University of Modena. The conference is hosted by ITC-IRST Trento, Italy.
---
GRANTS
Some student grants reserved to AI*IA members are available. Feel free to ask the organizers for further monetary contributions reserved to well-motivated people with serious budget limitations.
---
CONFERENCE COMMITTEE
CONFERENCE CHAIR:
Nicola Guarino, National Research Council, LADSEB-CNR,
Corso Stati Uniti, 4, I-35127 Padova, Italy
e-mail: guarino@ladseb.pd.cnr.it

ORGANIZATION CHAIR:
Alessandro Artale, ITC-IRST
Povo, I-38050 Trento, Italy
e-mail: artale@irst.itc.it

PROGRAM COMMITTEE:
John Bateman (Dept. of English Studies, Univ. of Stirling, UK)
B. Chandrasekaran (Dept. of Computer and Information Science, Ohio State Univ., USA)
Tony Cohn (Division of Artificial Intelligence, Univ. of Leeds, UK)
Ernest Davis (Courant Institute for Mathematical Sciences, New York, USA)
Richard Fikes (Knowledge Systems Lab., Stanford University, USA)
Kit Fine (Dept. of Philosophy, Univ. of California at Los Angeles, USA)
Mark Fox (Dept. of Industrial Engineering, Univ. of Toronto, Canada)
Nicola Guarino (LADSEB-CNR, National Research Council, Padova, Italy)
Patrick J. Hayes (Inst. for Human and Machine Cognition, Univ. of West Florida, USA)
Graeme Hirst (Dept. of Computer Science, Univ. of Toronto, Canada)
David Israel (Artificial Intelligence Center, SRI International, Menlo Park, USA)
Ingvar Johansson (Dept. of Philosophy and Philosophy of Science, Umea Univ., Sweden)
Fritz Lehmann (CYCorp, Austin, Texas, USA)
Diego Marconi (Dept. of Humanities, Univ. of Torino at Vercelli, Italy)
Richiro Mizoguchi (Inst. of Scientific and Industrial Research, Osaka Univ., Japan)
Kevin Mulligan (Dept. of Philosophy, Univ. of Geneva, Switzerland)
Sergei Nirenburg (Computing Research Lab., New Mexico State Univ., USA)
James Pustejovsky (Computer Science Dept., Brandeis Univ., USA)
Guus Schreiber (Dept. of Social Science Informatics, Univ. of Amsterdam, The Netherlands)
Peter Simons (School of Philosophy, Univ. of Leeds, UK and Ontek Corp., USA)
Doug Skuce (Dept. of Computer Science, Univ. of Ottawa, Canada)
Barry Smith (Dept. of Philosophy, State Univ. of New York at Buffalo, USA)
John Sowa (Philosophy and Computers and Cognitive Science, Binghamton Univ., USA)
Mike Uschold (Boeing Corporation, Seattle, USA)
Reind Van De Riet (Faculty of Mathematics and Computer Science, Vrije Univ., The Netherlands)
Achille Varzi (Dept. of Philosophy, Columbia Univ., New York, USA)
Laure Vieu (IRIT - CNRS, Toulouse, France)
Yair Wand (Faculty of Commerce and Business Admin., Univ. of British Columbia, Canada)
Ron Weber (The Univ. of Queensland, Australia)
Chris Welty (Dept. of Computer Science, Vassar College, New York, USA)
Roel Wieringa (Faculty of Mathematics and Computer Science, Vrije Univ., The Netherlands)
ORGANIZING COMMITTEE:
Alessandro Artale - Enrico Franconi (ITC-IRST, Trento, Italy)
Nicola Guarino - Claudio Masolo (LADSEB-CNR, Padova, Italy)
Luca Pazzi - Sonia Bergamaschi (Univ. of Modena, Italy)
Geri Steve - Aldo Gangemi (ITBM-CNR, Roma, Italy)
Cristiano Castelfranchi - Rino Falcone (IP-CNR, Roma, Italy)
---